Canva Design your Creative Advertising Collateral Free, Canva is a website where you can create your own unique graphics and images. You can use their pre-designed templates or start from scratch and design something completely original. You can even add text and edit colors if you want.
There are many different ways to use Canva. You can make social media posts, email marketing flyers, posters, invitations, business cards, brochures, and much more.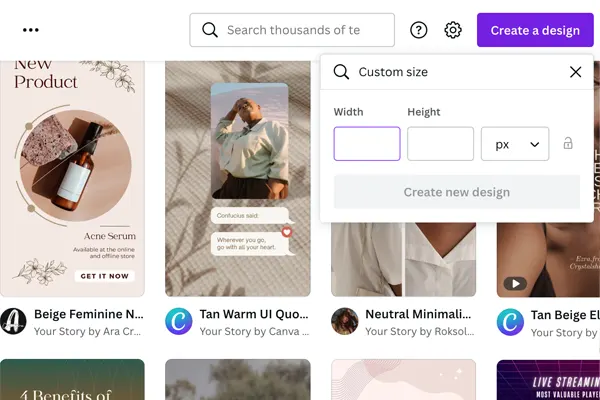 What it is, what it can do, and what it is good for.
Canva is a user-friendly graphic design tool that is perfect for creating professional designs for your blog or website. With Canva, you can easily create stunning graphics, photos, and illustrations for your blog posts and articles. Plus, you can also use Canva to create custom graphics for your social media accounts.
How to use Canva to create professional-grade design
If you're looking to create professional designs but don't have the time or money to invest in a design program like Photoshop, then Canva is a great alternative. Canva is a free online design platform that's beloved by bloggers, small businesses, and non-designers alike for its simple and intuitive design interface. Plus, with millions of royalty-free images, illustrations, and fonts at your disposal, it's easy to create stunning designs that will make your brand look its best.
Here's a step-by-step guide to using Canva to create professional design
Create a free account at Canva.com.
Choose the template that best suits your design needs. For instance, if you're creating a blog post header, you would select the "Blog Header" template.
Once you've selected a template, you can begin customizing it to your liking. Use the various tools and options in the left-hand sidebar to
The different types of designs available on Canva.
There are many types of designs that are available on Canva, including but not limited to:
-Photos
-Graphic designs
-Logos
–Email Marketing Template
-Posters
-T-shirts
-Poster designs
-Web graphics
-Graphic art
-Animations
-Stickers
-Photos and designs can be combined to create unique, one of a kind designs.

Tips for creating successful designs on Canva.
If you're looking to create some amazing designs on Canva, here are a few tips to help you get started:
• Use high-quality images: Canva is all about visuals, so make sure to use images that are high resolution and eye-catching. This will make your designs stand out and look professional.
• Be strategic with your text: Use text to complement your images and add more visual interest to your designs. Use headlines and bullet points to make your message clear and easy to read.
• Use Canva's built-in templates: Canva has a ton of great templates that you can use to create your designs. This can be a great starting point if you're not sure where to begin.
• Experiment with different layouts and colors: Canva gives you a lot of flexibility when it comes to designing your projects. Play around with different layouts and colors to find what works best for you.
• Save your designs